To use Wallet Push, you must first create a custom certificate in Personal Information Exchange (.p12) format in your your Apple Developer Account and add it in your Signalize account.
Requirements: An Apple Developer Account and a computer running macOS.
Simply follow these instructions to create your individual certificate.
1. Go to Keychain Access → Certificate Assistant → Request a Certificate From a Certificate Authority …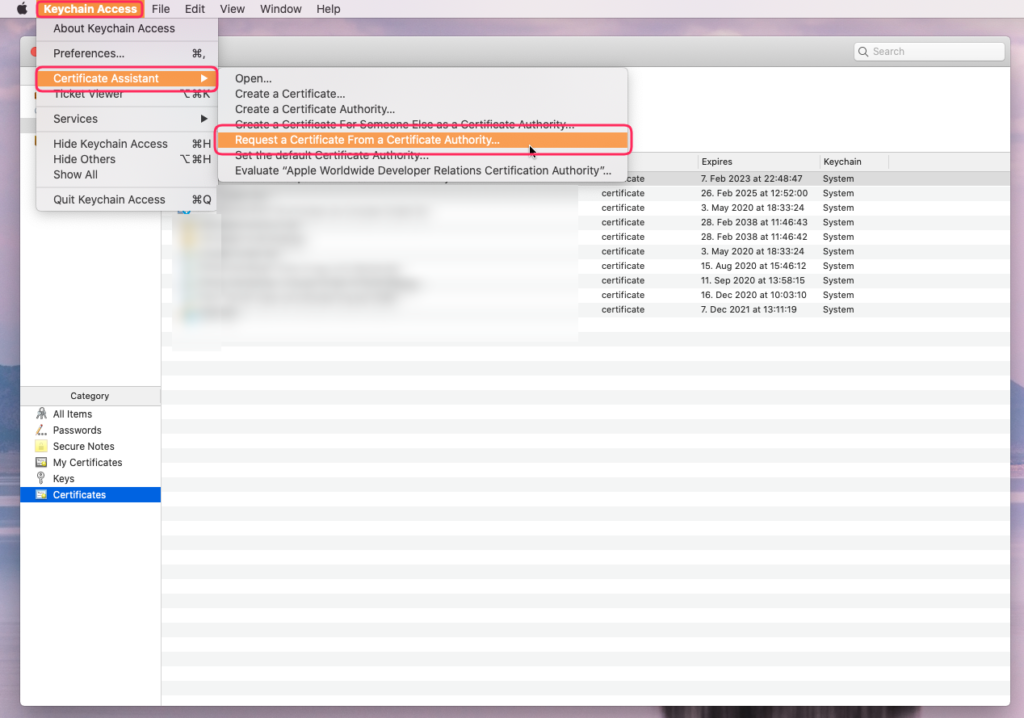 Enter an email address and a name for the certificate. Select Saved to disk as storage location and click Continue.
Now select the storage location on your computer under Save As, click on Save and then on Done.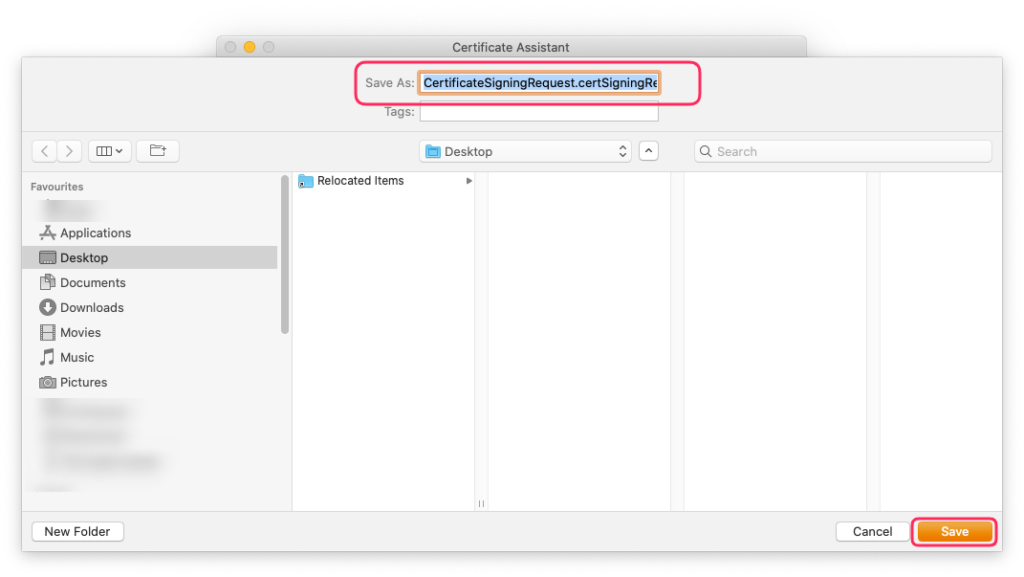 2. Log in to the Apple Developer Portal with your Apple ID and go to Certificates, IDs & Profiles.
Click on Identifiers + …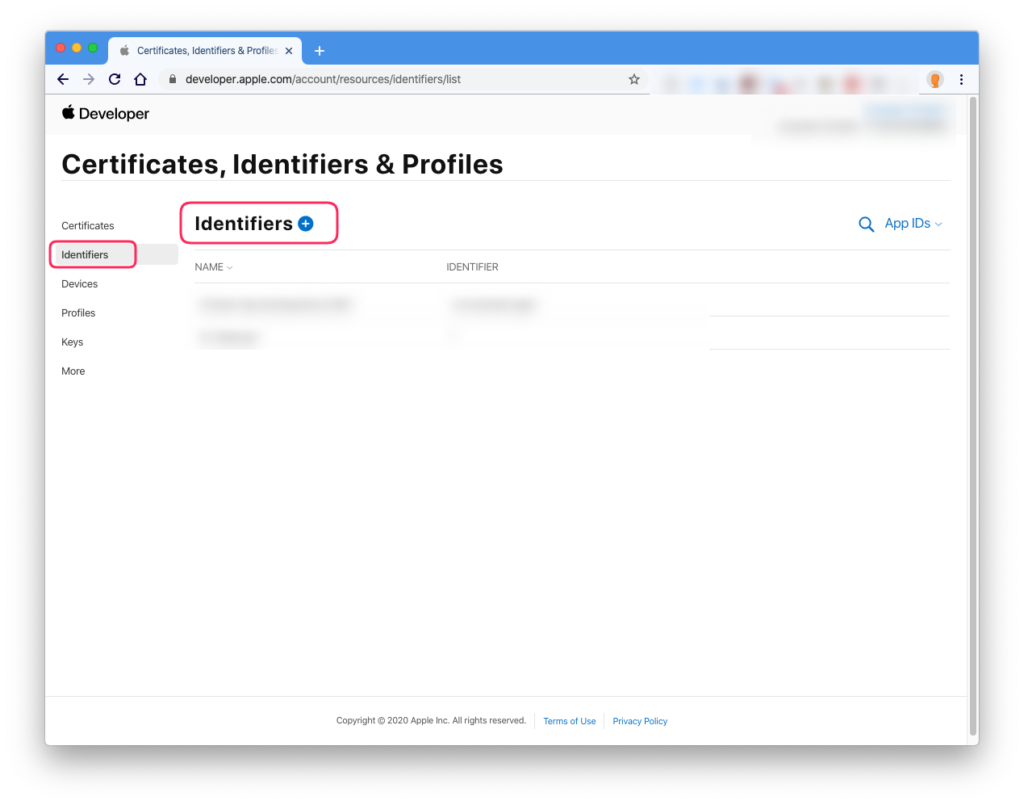 … and select Pass Type IDs.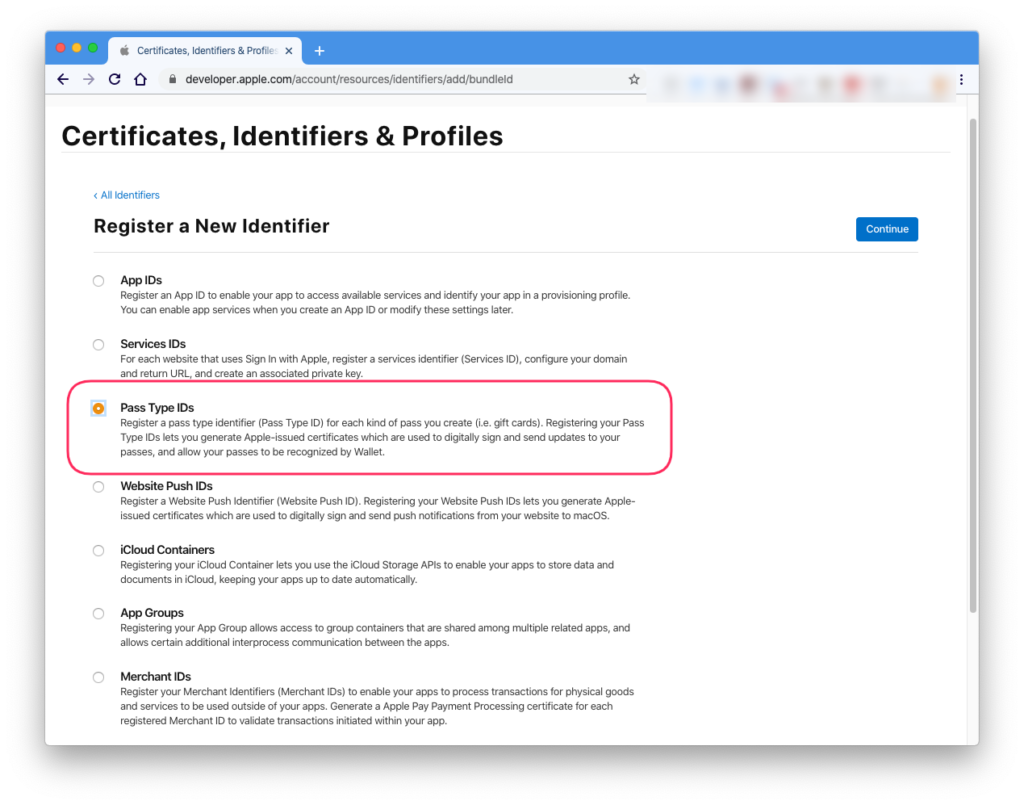 3. Under Description you can now enter a name for your Pass Type ID. For the identifier we recommend the domain extension for Wallet Push followed by the domain name and the suffix "walletpush", e.g. com.demoshop.walletpush. Then click on Continue …


… and then click on Register.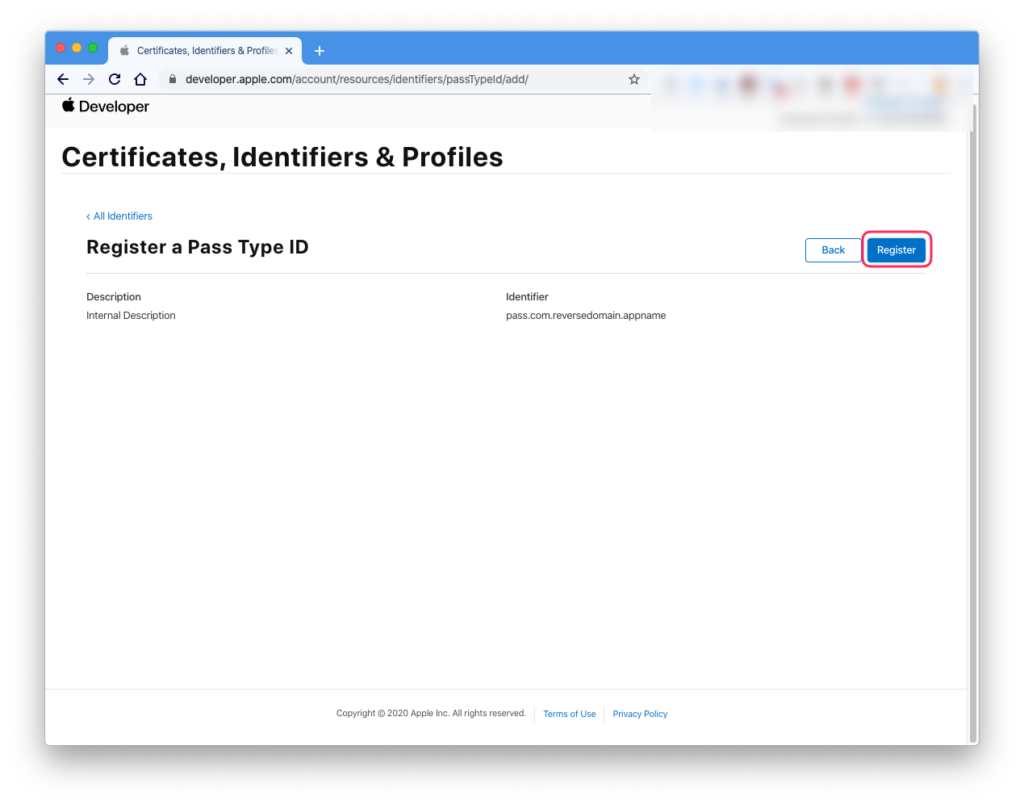 4. You will get to the overview of your certificates. Click on the identifier you have just created …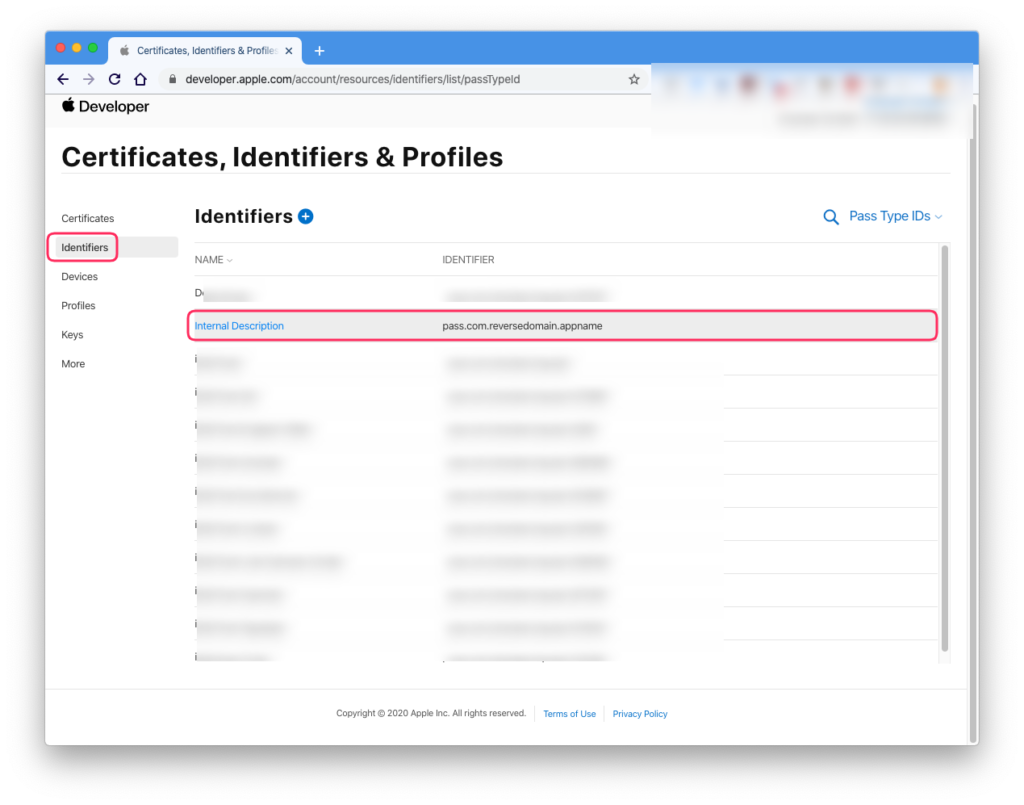 … and click on Create Certificatein the next window.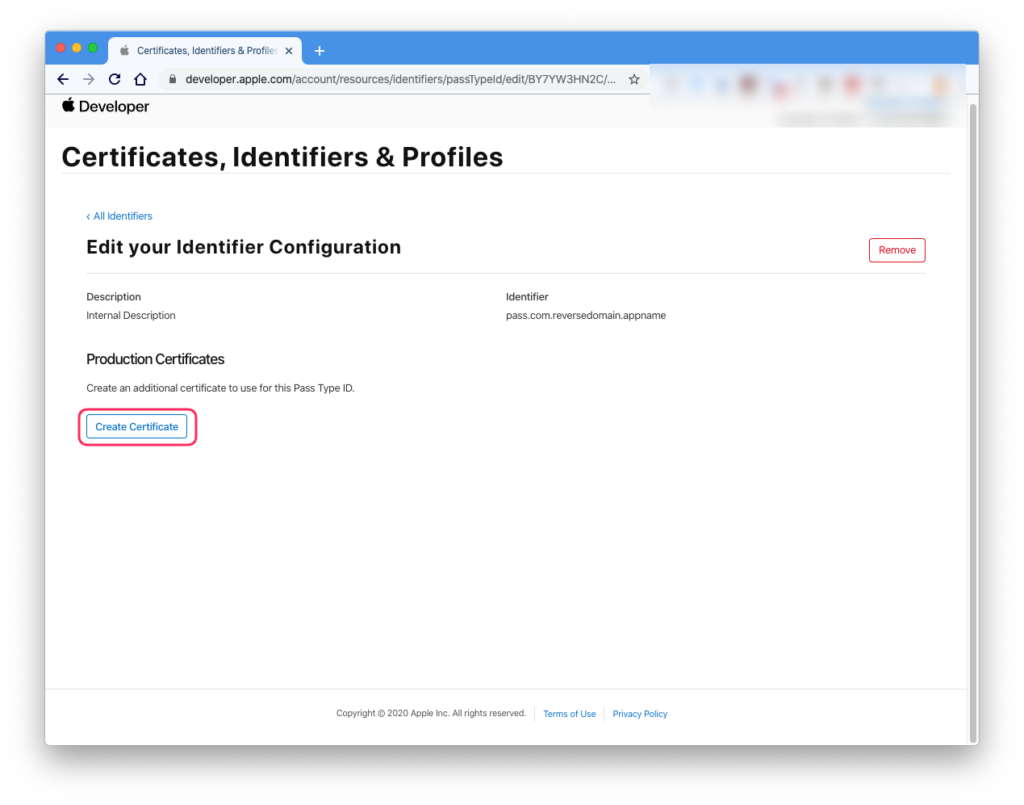 5. Upload the just created signing request and press Continue.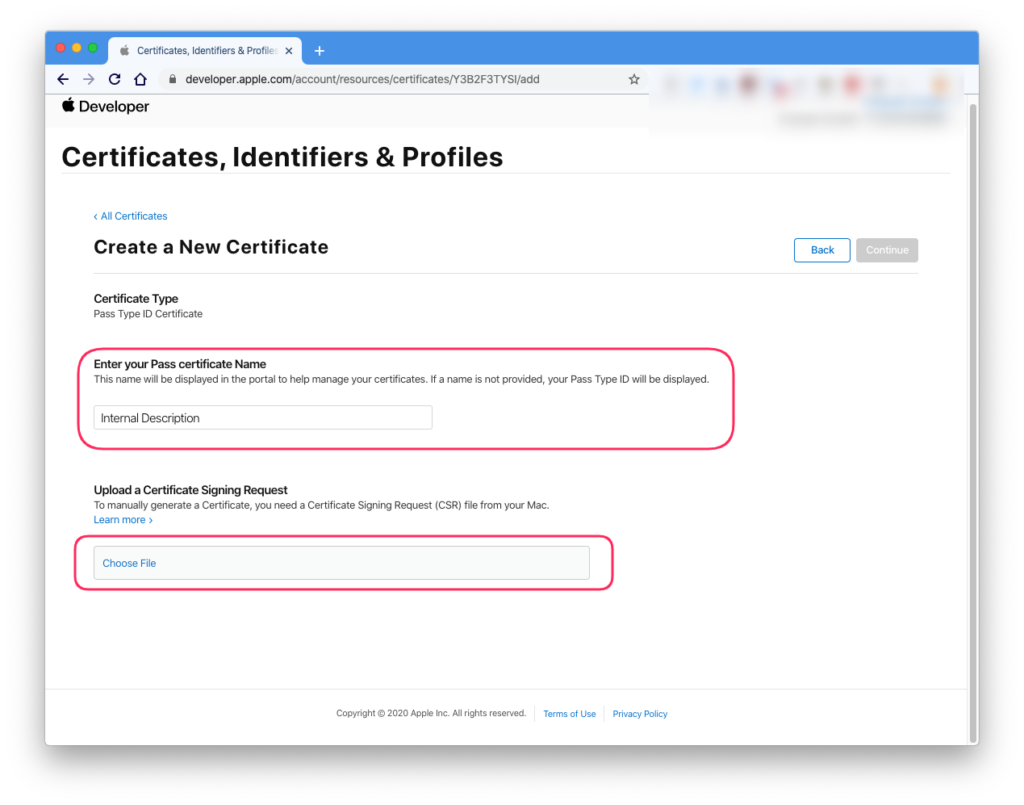 6. Now you can download the certificate by pressing Download …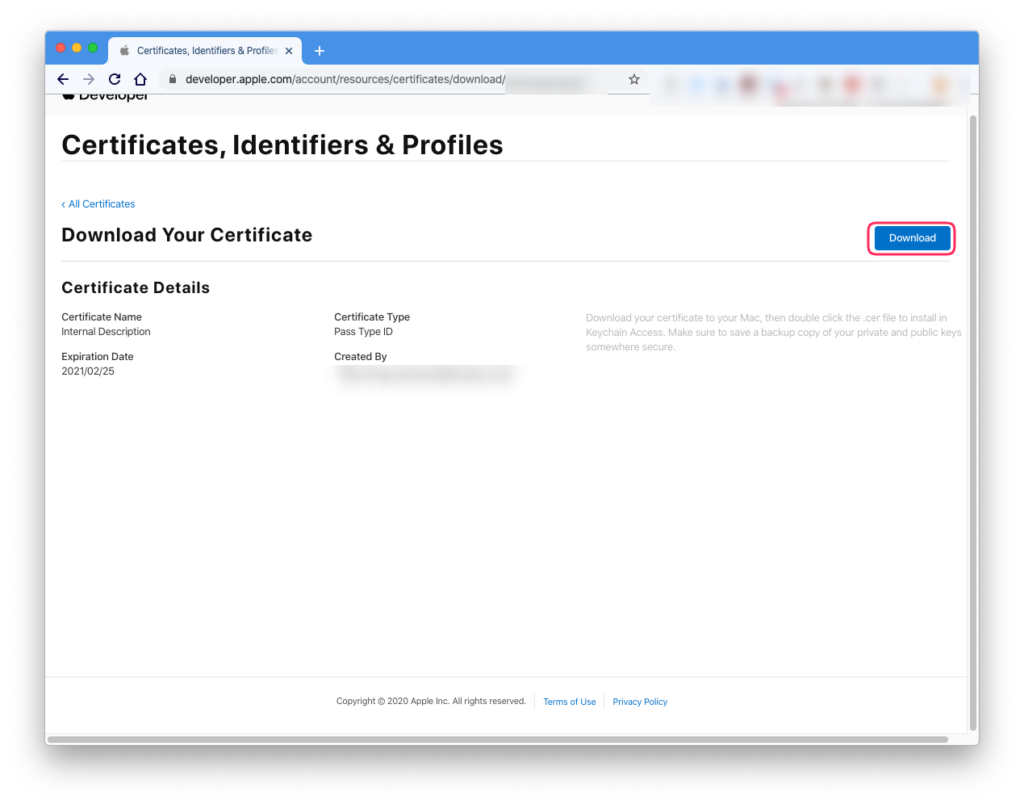 … and then Save it on your computer.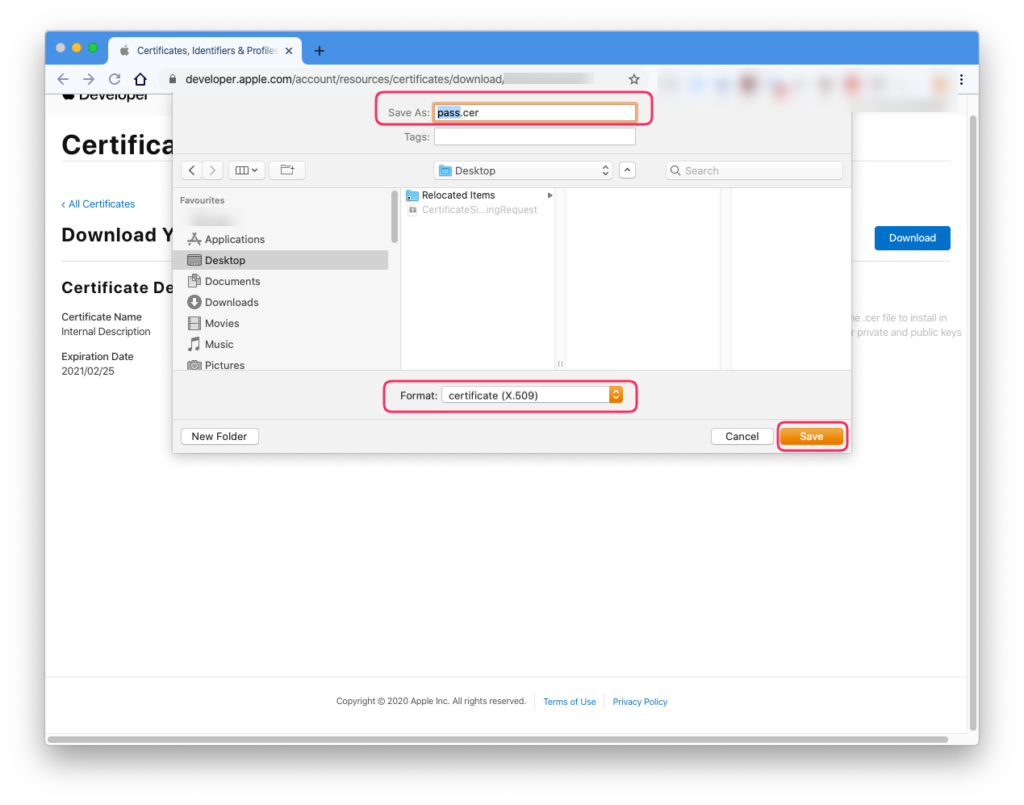 7. Import the saved certificate in Keychain Access → File → Import items.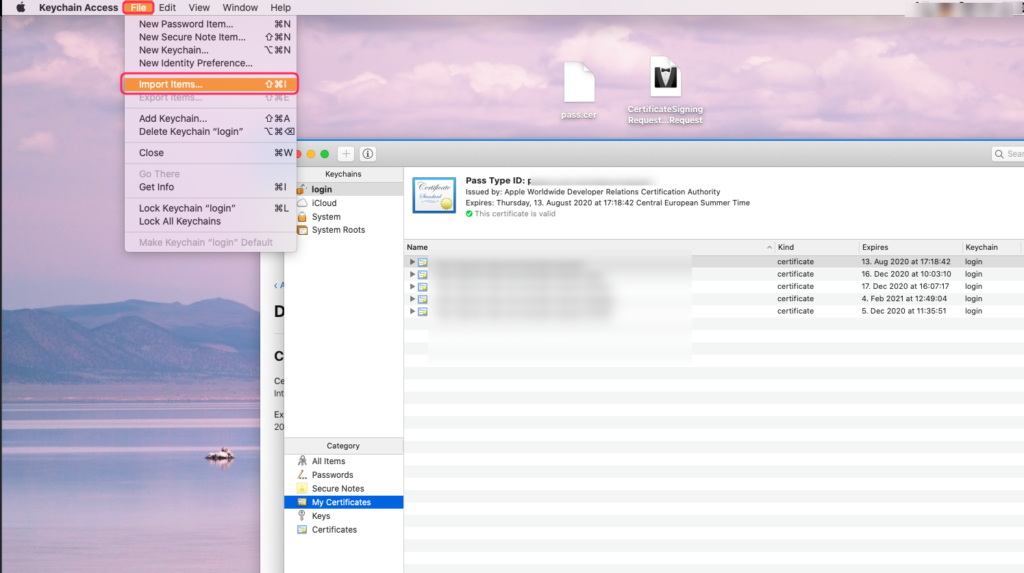 8. Select the .cer file you just created and open it.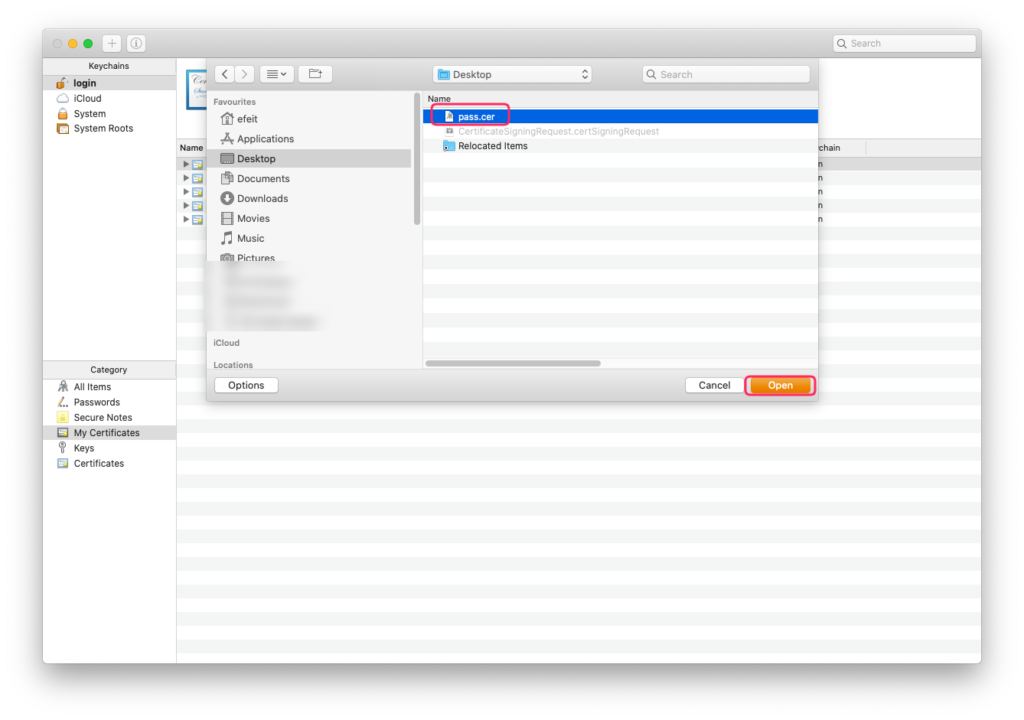 The imported .cer file is now in the Keychain Management under My Certificates.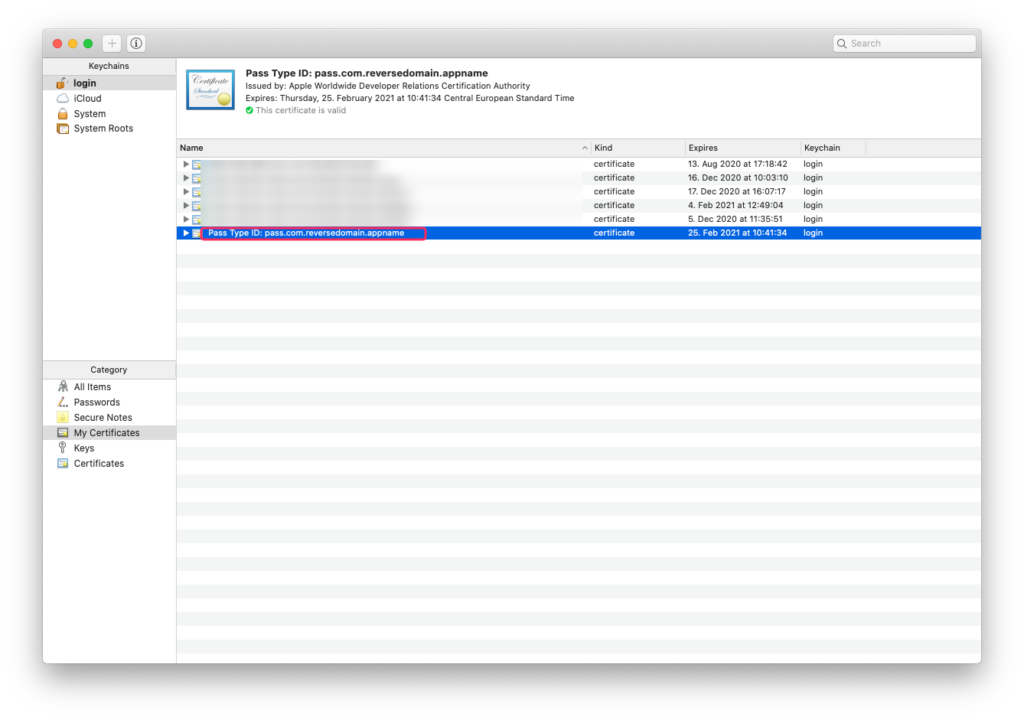 9. Right-click on the .cer file and click on Export "Pass Type ID:com.demoshop.walletpush".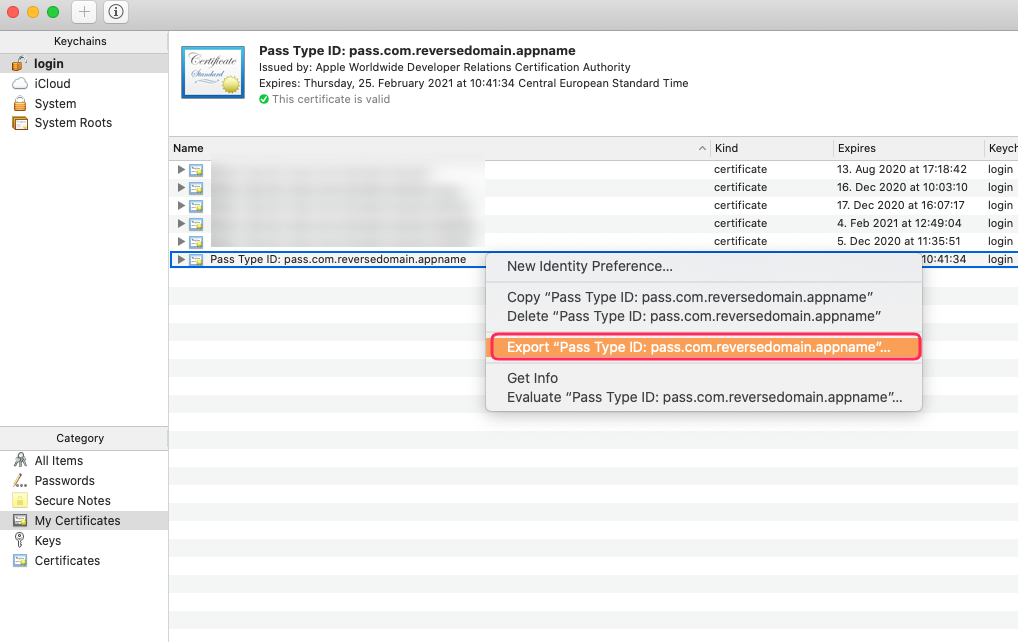 10. Export the certificate in .p12 format and click Save to save it on your computer.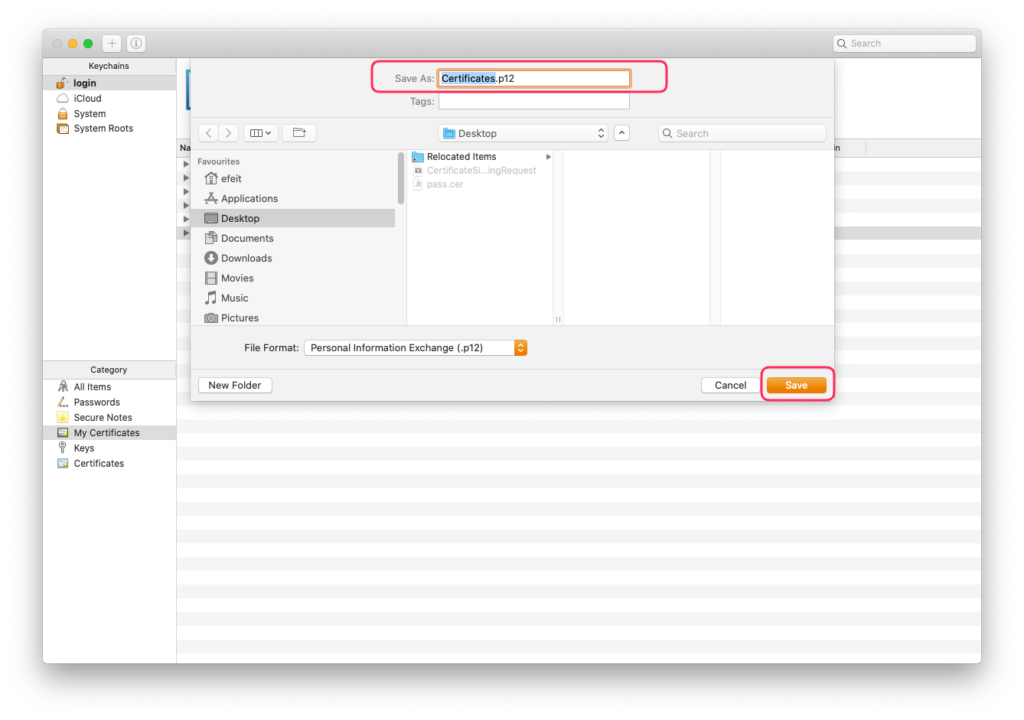 Please do not enter a password so that the certificate can be processed in Signalize! Click OK directly.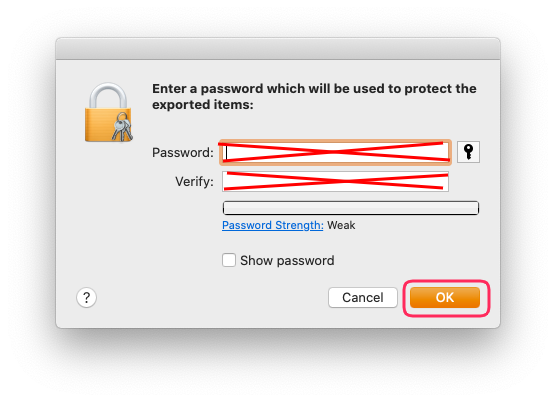 You can now upload the created certificate in .p12 format in your Signalize account under Settings → General → Apple Wallet Certificate.